Flame Retardant Curtain Making & Fitting for Schools, Colleges & other Educational Settings
Based in the City of Sheffield, we provide a professional curtain making service across the UK. 
We work extensively in the southern counties of Essex, Hertfordshire & Kent.
We are happy to provide names of the schools, college, academies and nurseries where we have installed either blinds (motorised and manual that meet stringent H & S regulations), curtains (to co-cordinate with your organisation colour scheme, dimout for bright windows and blackout for computer use and projectors).
To assist in the process our expert, experienced fitter will visit to advise on fabric choice & H&S, saving you time & money AND importantly expensive mistakes. Samples are provided too so you have time to make an informed choice.
For more examples of our Curtains, Blinds and Stage Tracking or visit our Gallery to see examples of our work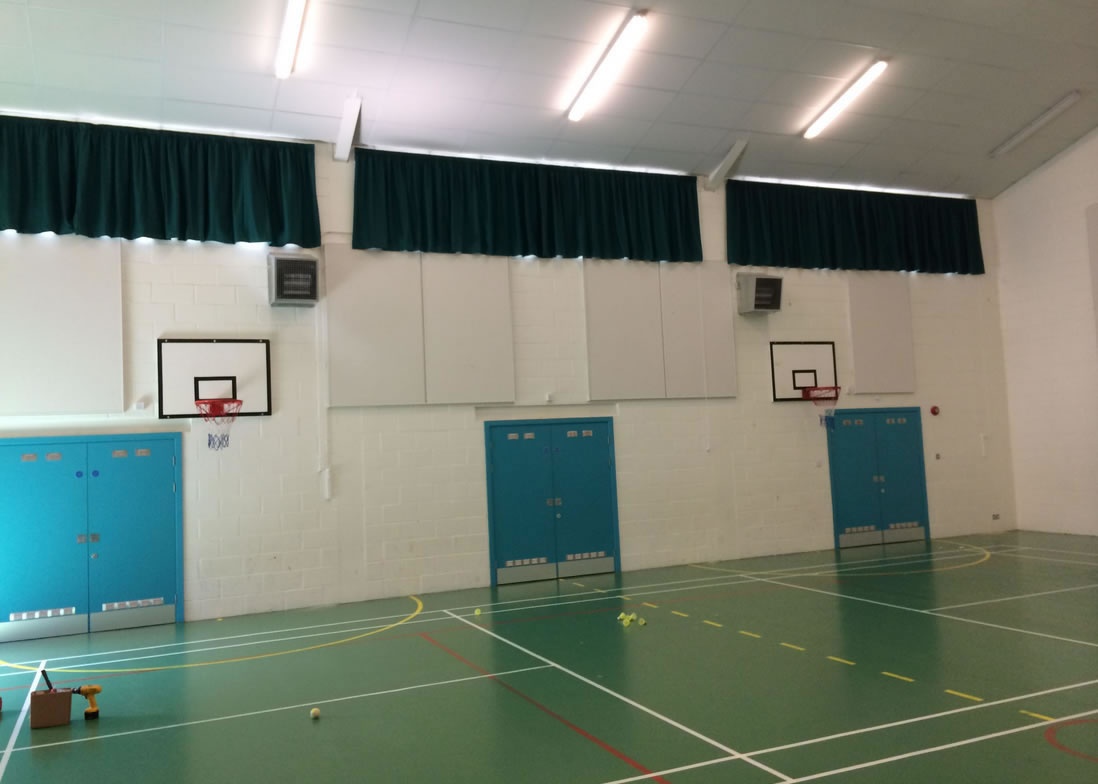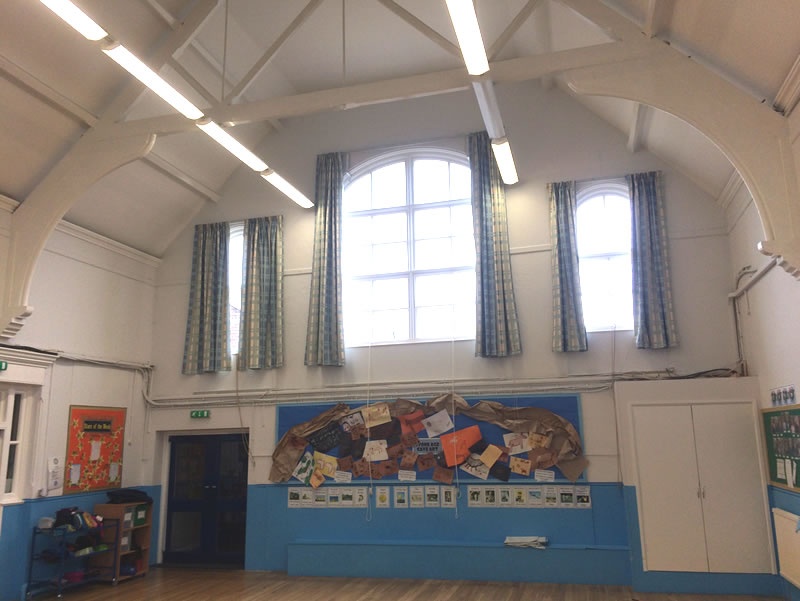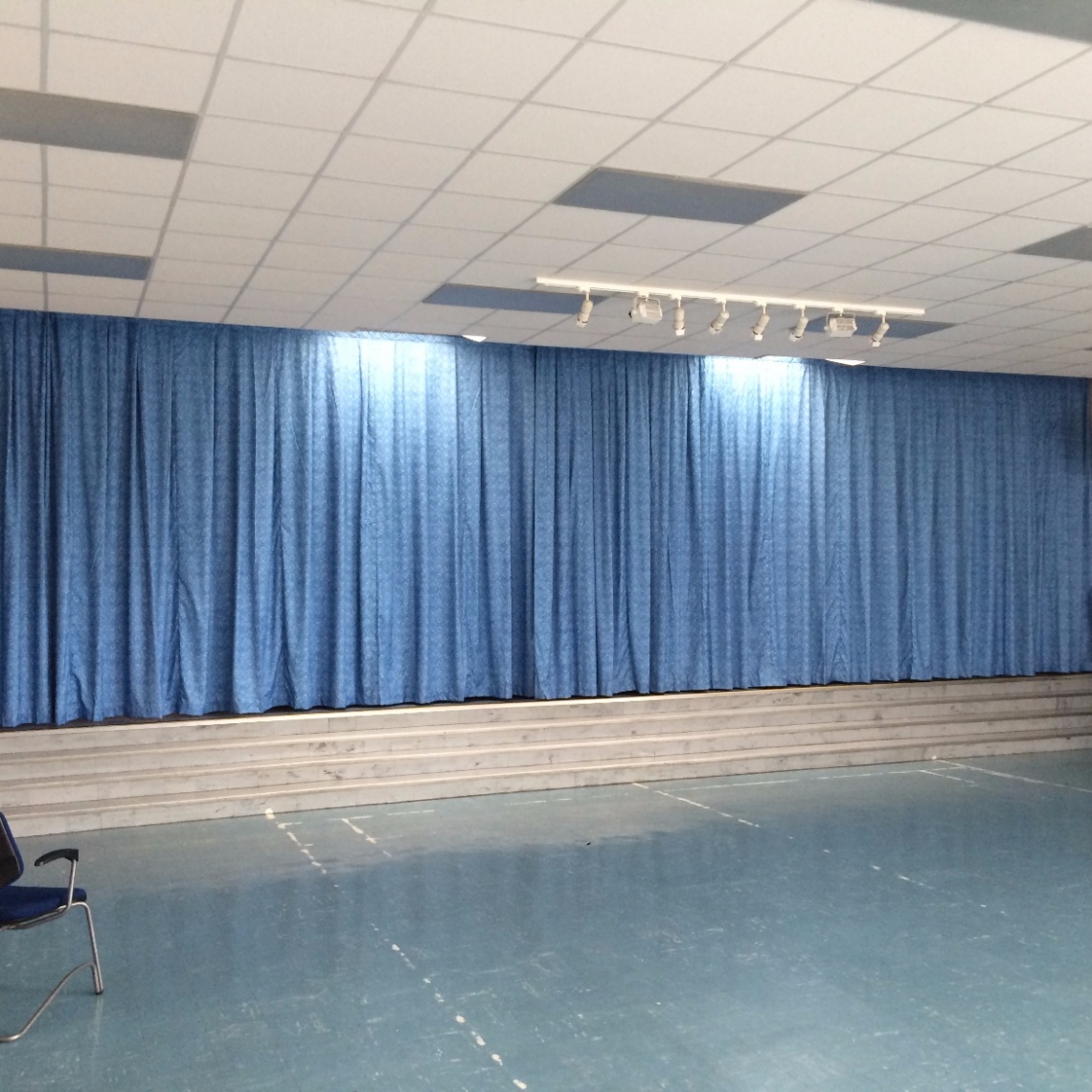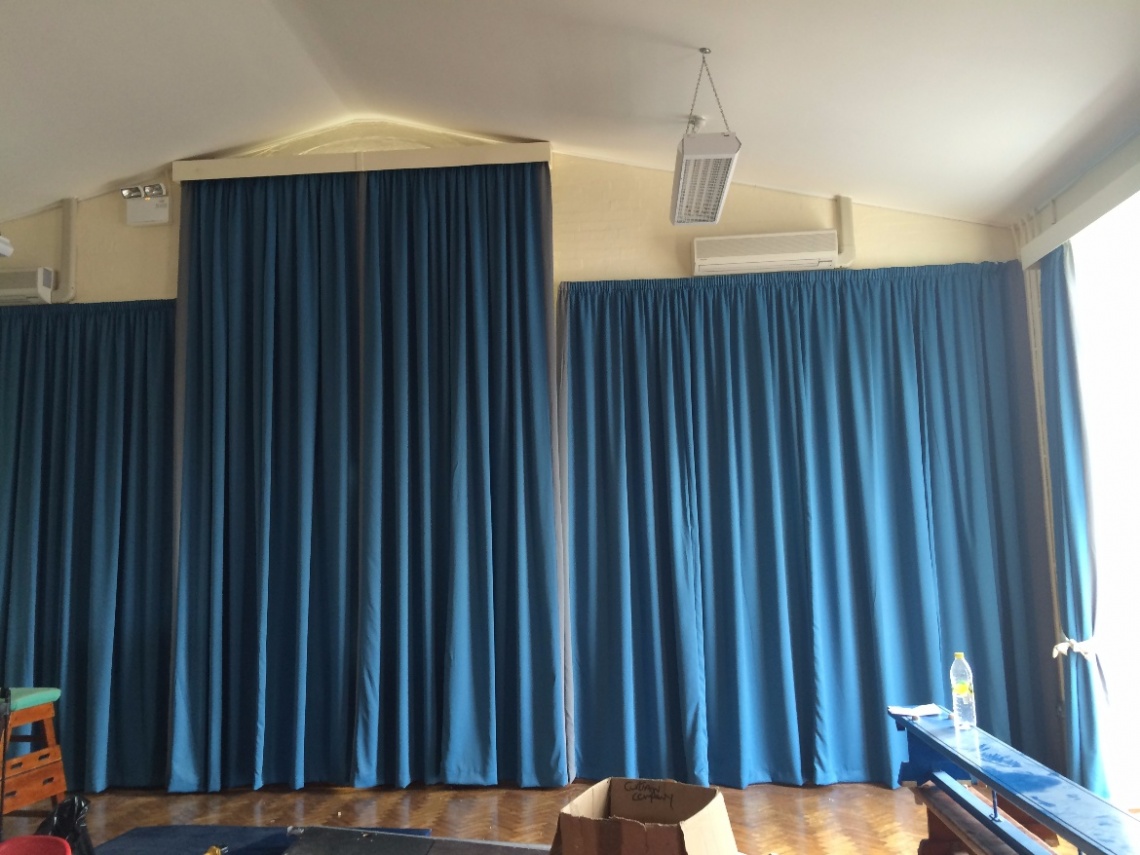 All our curtain fabrics conform to BS 5867 Part 2 Type B
Designs are available on a range of fabrics including dim out and blackout and can be lined or unlined to suit your requirements.
We supply and fit all types of curtains from a standard window to a hall, stage and front of house.
You can view a selection of fabrics from our gallery and request samples on line.  Alternatively, please do not hesitate to contact us for information on our products.
A Fire Test Report is posted after fitting has taken place.
Contact Us for more information